ENJOY 10% OFF YOUR FIRST PURCHASE - Discount code SAVE10 at checkout
FREE SHIPPING ON PURCHASES OVER $50
Baby Blankets
PLUSH AND SNUGGLY BABY BEDDING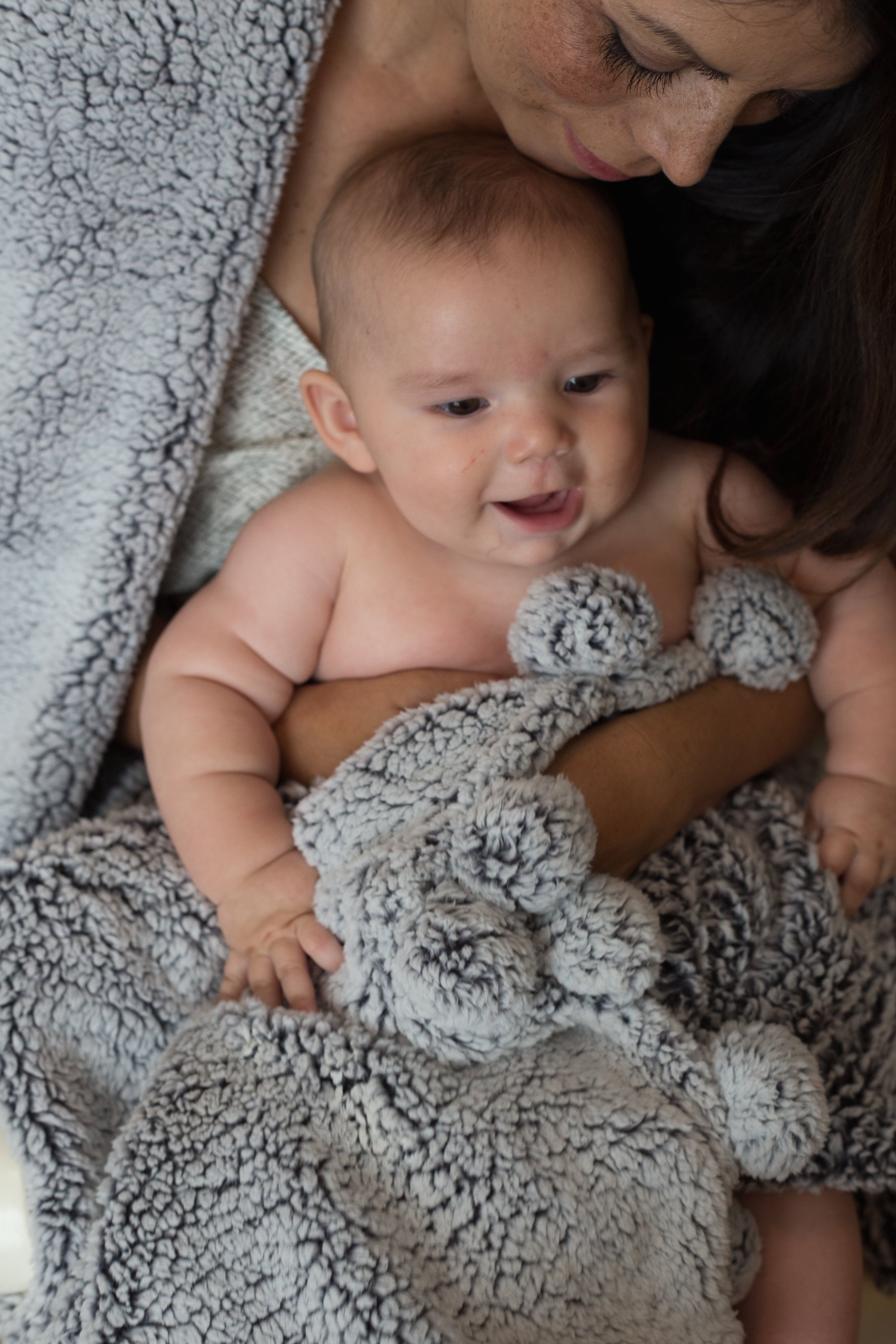 BABY BLANKETS
MAKING SENSE OF THE CHOICES
With so many choices out there, how do you start to make sense of what each blanket is, what you might need it for and how many you need.  
Receiving blankets are quite versatile. Usually lightweight, they are ideal for swaddling newborns or as burp cloths. Since these get used a lot, you might want to buy 6 or more of them.
Swaddle blankets are designed for snuggly wrapping newborns, promoting better sleep. They are often made of a soft cotton gauze. They come in various sizes. Make sure to feel them before buying and that you are buying the right size to swaddle your baby safely. 
Security blankets, often called loveys or binkies, are not really blankets but more like a cross between a toy and a blanket. Babies tend to love them. If your baby becomes attached to their lovey, make sure to stock up, you might find them attached for quite some time and you don't want to run out.
Regular baby blankets are usually about 30" x 40". They can be used for multiple purposes and are usually thicker, made from fleece or some other cozy fabric. Very often these are also decorative, featuring appliqués and embroideries.
Quilted blankets or throws are often made of cotton with cotton filler and traditionally quilted. Thicker than other blankets, for smaller babies they are great to put on the floor for tummy time or to sit or lie and play on.
With all blankets, prioritize safety by avoiding loose or bulky blankets in the crib and following safe sleep guidelines.