FREE SHIPPING ON PURCHASES OVER $50
Dorm
MAKING YOUR DORM ROOM FEEL LIKE HOME
sheets, pillows and more
finish the look with these sheets and decorative pillows
bedding
shop quilts, comforters and duvets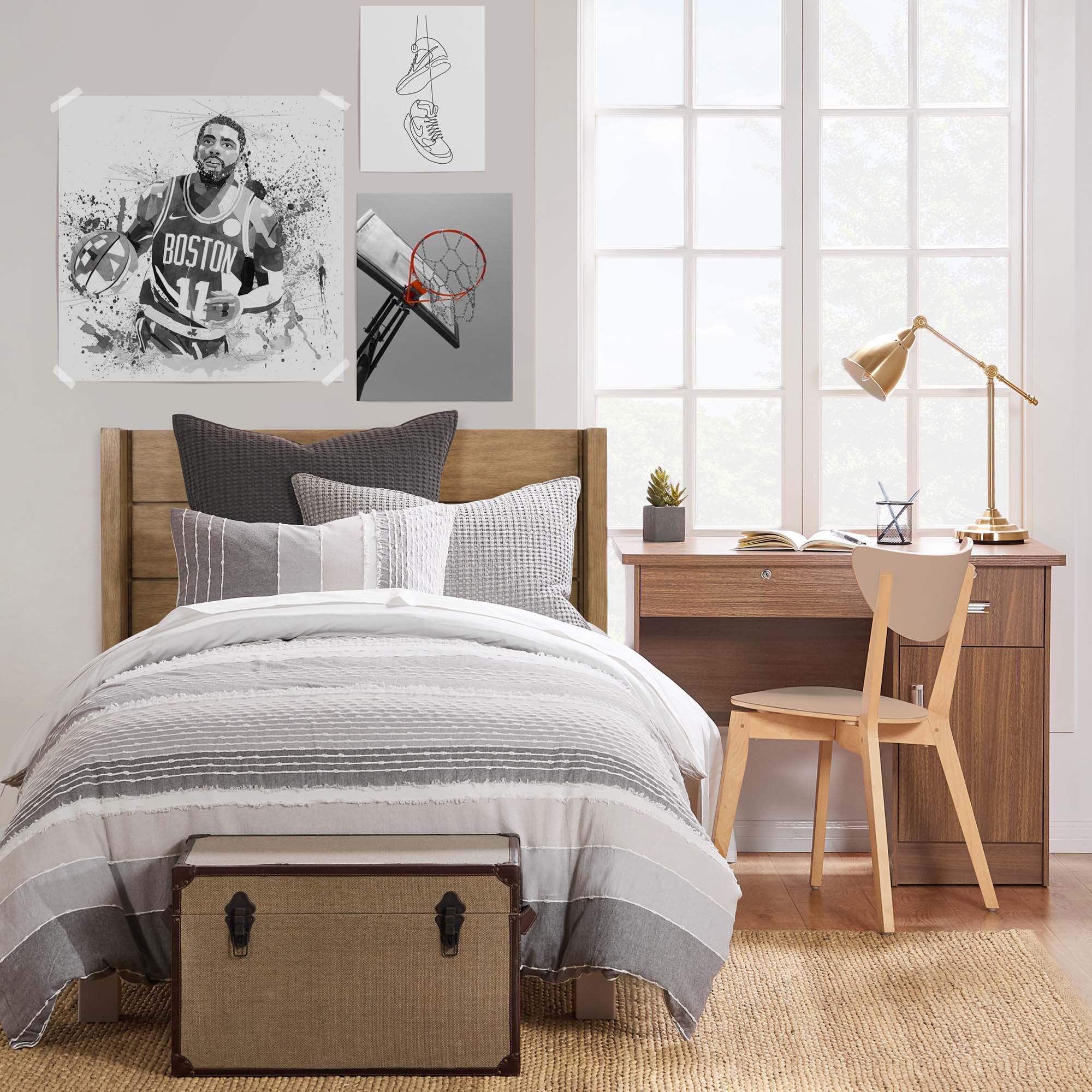 CREATE A DORM ROOM YOU LOVE
BACK TO SCHOOL BEDDING AND ESSENTIALS
Although dorm rooms can be small, you do not have to give up on creating a space that is comfortable and reflects your personality.  Remember, this room is going to be your home for at least the next year.  Spend time planning, thinking about what you might need and what you might add to make the space work best for you. 
If you are like many college kids, your bed will be your home base and the main feature of your room – you will want to make it cozy and comfy.   First thing you will want to check is the size of your bed.  Many schools have extra-long twin beds (Twin XL) – you will want to make sure that whatever bedding you buy, it will work with your bed.
In addition to a comfortable sheet set, you will want to purchase a mattress topper and a mattress protector.  For a layer of warmth you could consider a comforter or a quilt.  A duvet is a great option as it gives you flexibility in picking a suitable weight inner and is also really easy to wash.  Think about a cozy blanket and a couple of decorative pillows.  This combination should give your room just the feel you have been looking for.  
Think about adding some of these items to finish off your room:  a plush rug, a cute lamp, maybe a set of bed risers to give you some extra space under your bed and some storage bins to make that area well organized.  
Be thoughtful and don't go overboard, with a little planning you can create a perfect haven.