ENJOY 10% OFF YOUR FIRST PURCHASE - Discount code SAVE10 at checkout
FREE SHIPPING ON PURCHASES OVER $50
Baby Girl Crib Bedding
COZY NURSERY BEDDING SETS FOR GIRLS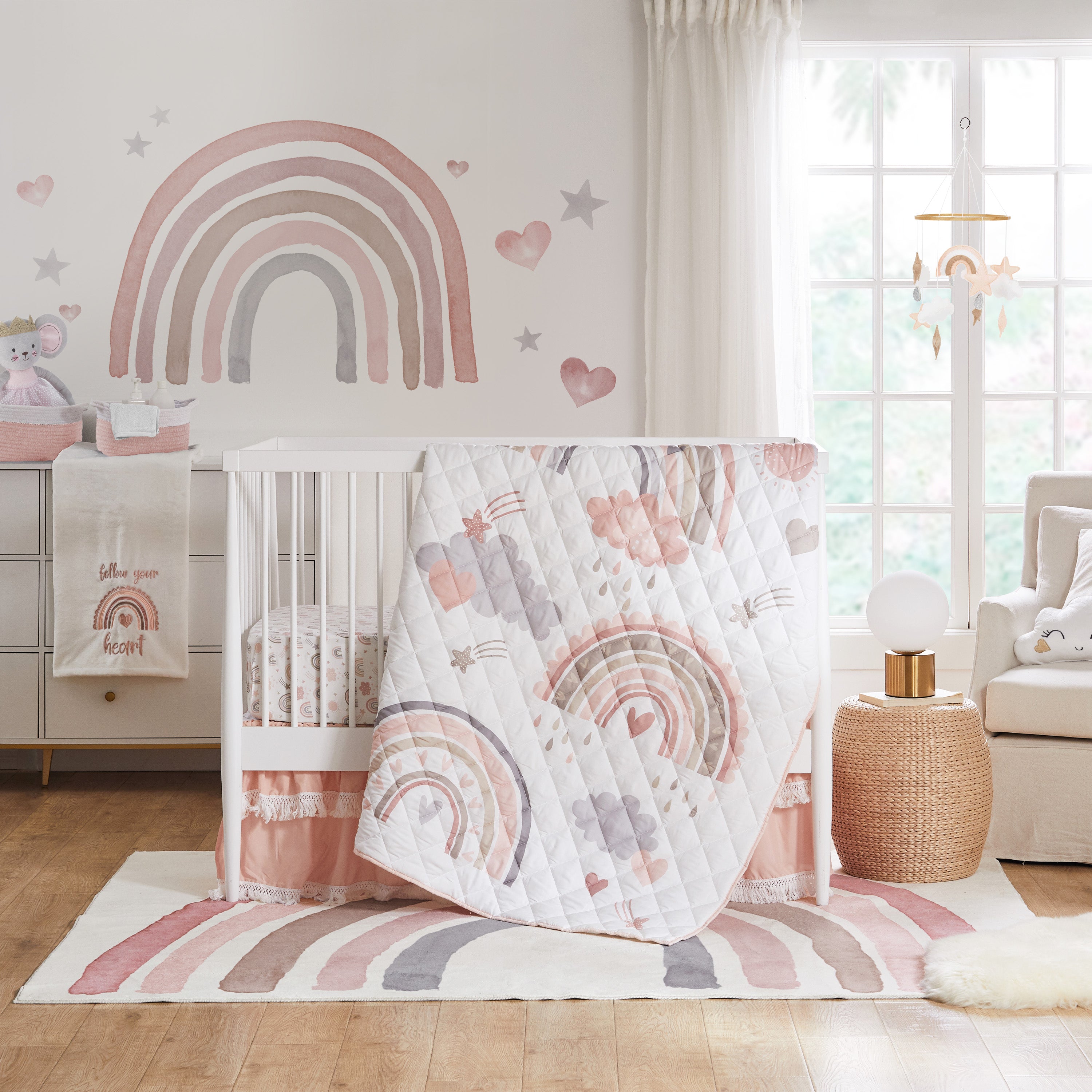 more than just pink
picking a theme for your baby girl nursery
Designing an enchanting nursery for your baby girl can be exciting. These themes add a touch of charm and femininity to the nursery and will help give you a central design idea to ue in decorating. These are some of our current favorites: 
Fantasy: Add a touch of fantasy with sweet unicorns and rainbows in soft pastel colors, like pinks, purples and silvers. Enhance the dreamy atmosphere created by your crib bedding set with theme-inspired accessories like wall decals, plush toys and mobiles.
Floral: Embrace the timeless beauty of nature with a floral-themed crib bedding set. You can choose from soft, pastel tones or more modern, vibrant colors. Incorporate floral accents throughout the nursery with wall art, curtains and rugs to really make the room feel like a walk in a beautiful garden.
Animals: Little girls love animals. Whether woodland or jungle, animal-themed nurseries are a fun and playful option for a girly nursery. Consider adding some animal prints in pastel colors for a softer and more delicate touch. Add a throw pillow or blanket to your rocker to help complete your look.
Whichever theme you choose, have fun and express yourself and the incredible love you will enjoy in your beautiful nursery.
accessorize
adding the finishing touch
Complete your nursery decor by selecting coordinating accessories that complement the baby girl crib bedding sets. Consider curtains in soft, flowing fabrics and shades of pink or pastels. Choose rugs that match the colors and theme, adding warmth and visual interest. Enhance the nursery with wall decals that tie in with your nursery theme. Prioritize safety by following safety instructions, securely installing accessories and keeping cords out of reach. Coordinating accessories provide the finishing touches for a beautifully coordinated and visually pleasing nursery.