FREE SHIPPING ON PURCHASES OVER $50
Gender Neutral Crib Bedding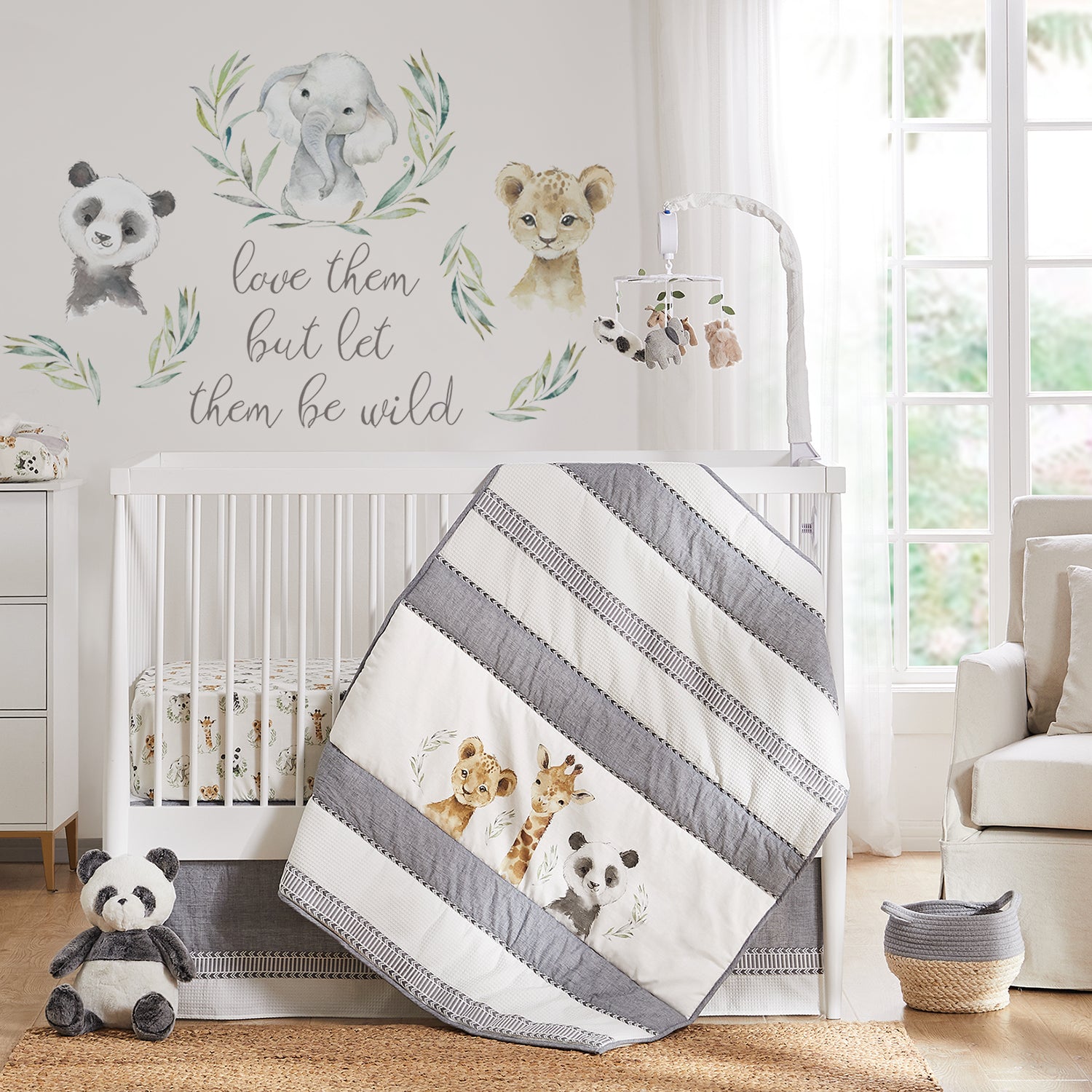 flexibility and inclusivity
Embracing the Benefits of a Gender-Neutral Nursery
When designing a nursery for your baby, opting for a gender-neutral theme can have numerous advantages. A gender-neutral nursery promotes inclusivity, encourages creativity, and offers greater flexibility for future use. By incorporating neutral colors, patterns, and gender-neutral crib bedding, you can create a welcoming space that celebrates your baby's individuality.
Avoid gender stereotypes and explore a wider range of design options and tap into your own unique style. Unconstrained by traditional norms, you can experiment with different color palettes, patterns, and themes, giving your baby's nursery a distinct and personalized look.
A gender-neutral nursery offers flexibility that extends beyond the early years. It allows the room to grow with your child, accommodating their changing interests and preferences as they develop their own identity.
Play with your color palette, just because you have chosen to decorate in a gender-neutral way does not mean you have to shy away from color. While soft, neutral colors such as whites, grays, beiges and taupes lend themselves to gender neutral nurseries, there are no hard and fast rules - this is an opportunity for you to express yourself and create the kind of room you want for your new little one.
Selecting unisex crib bedding is a key aspect of gender-neutral nursery decor. Look for bedding sets that feature a versatile theme. Extend that theme through the addition of artwork, stuffed animals, storage and other decorative elements.
Decorating your baby's nursery in a gender-neutral way offers numerous benefits, including increased creativity, flexibility, and inclusivity. By utilizing gender-neutral crib bedding, you can create a welcoming space that allows your child's personality to shine.