ENJOY 10% OFF YOUR FIRST PURCHASE - Discount code SAVE10 at checkout
FREE SHIPPING ON PURCHASES OVER $50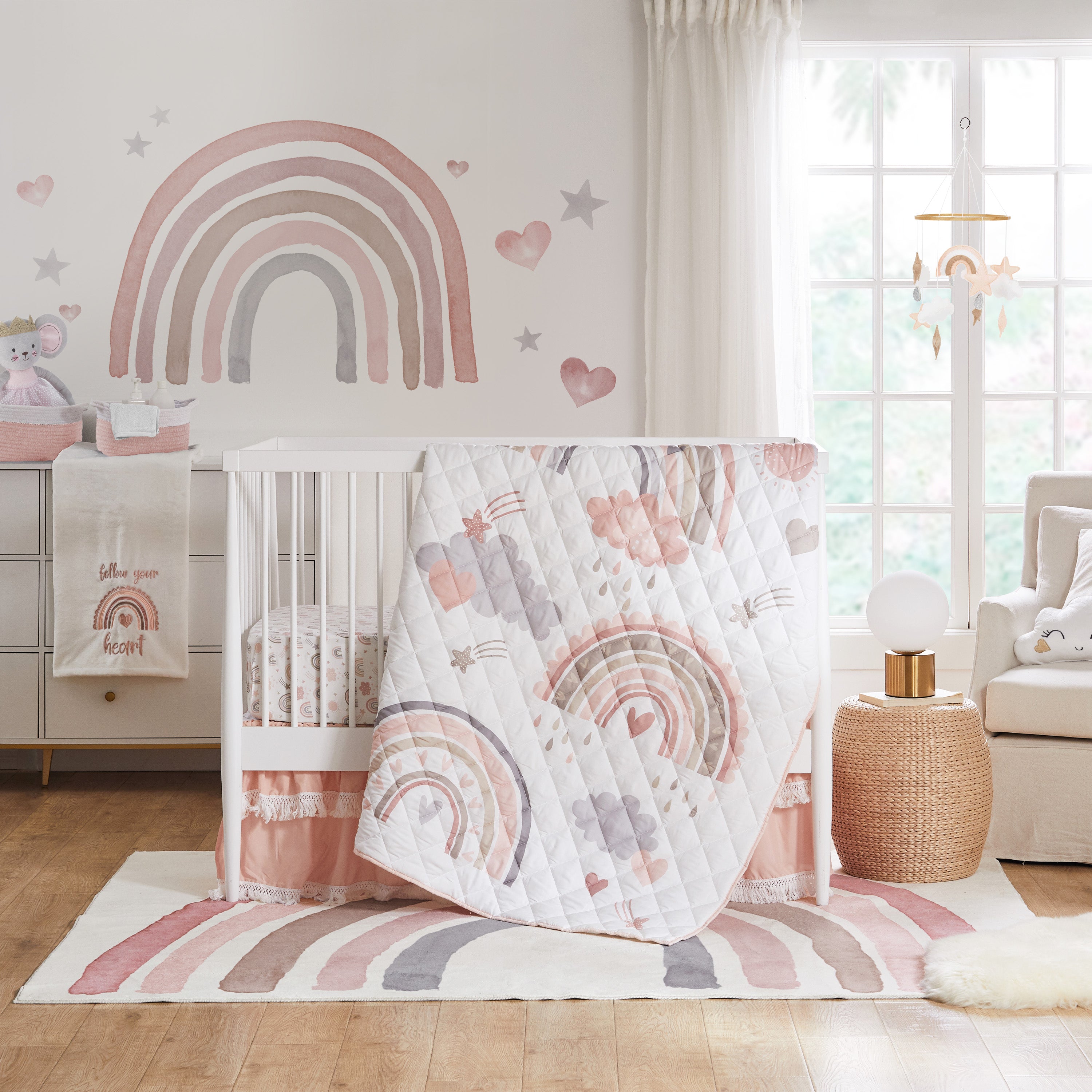 NURSERY DRAPES
THE UNDERRATED NURSERY ESSENTIAL
One of the most essential and versatile aspects of a nursery's decor is the use of curtains. Nursery drapes are much more than a window covering – they can be the crowning element in your baby's room, playing a pivotal role in setting the atmosphere, theme, and overall look of the nursery. The best nursery drapes are the ones that beautifully harmonize with the nursery's decor while also being functional.
Whether you're seeking nursery drapes for boys, nursery drapes for girls, or are creating a gender neutral space, there is a vast array of designs, materials, and colors available.
Material is a crucial aspect to consider. Lighter, thinner materials like linen and sheers give a luxe, dreamy ambiance. They softly diffuse daylight, creating a magical, cozy atmosphere in the nursery. For privacy and sleeping, especially in sunnier areas, consider drapes with blackout lining.
When it comes to nursery drapes for girls, floral patterns are a classic choice. They bring an element of nature indoors, and can range from bold, oversized blooms to dainty, pastel sprigs. For nursery drapes for boys, consider patterns like stars, animals, or nautical themes.
With the right drapes, a baby's nursery becomes more than just a room – it becomes a comfort-filled space filled with love, warmth, and style.