ENJOY 10% OFF YOUR FIRST PURCHASE - Discount code SAVE10 at checkout
FREE SHIPPING ON PURCHASES OVER $50
Kids Bedding
GET THEM EXCITED FOR BEDTIME WITH FUN & COLORFUL BEDDING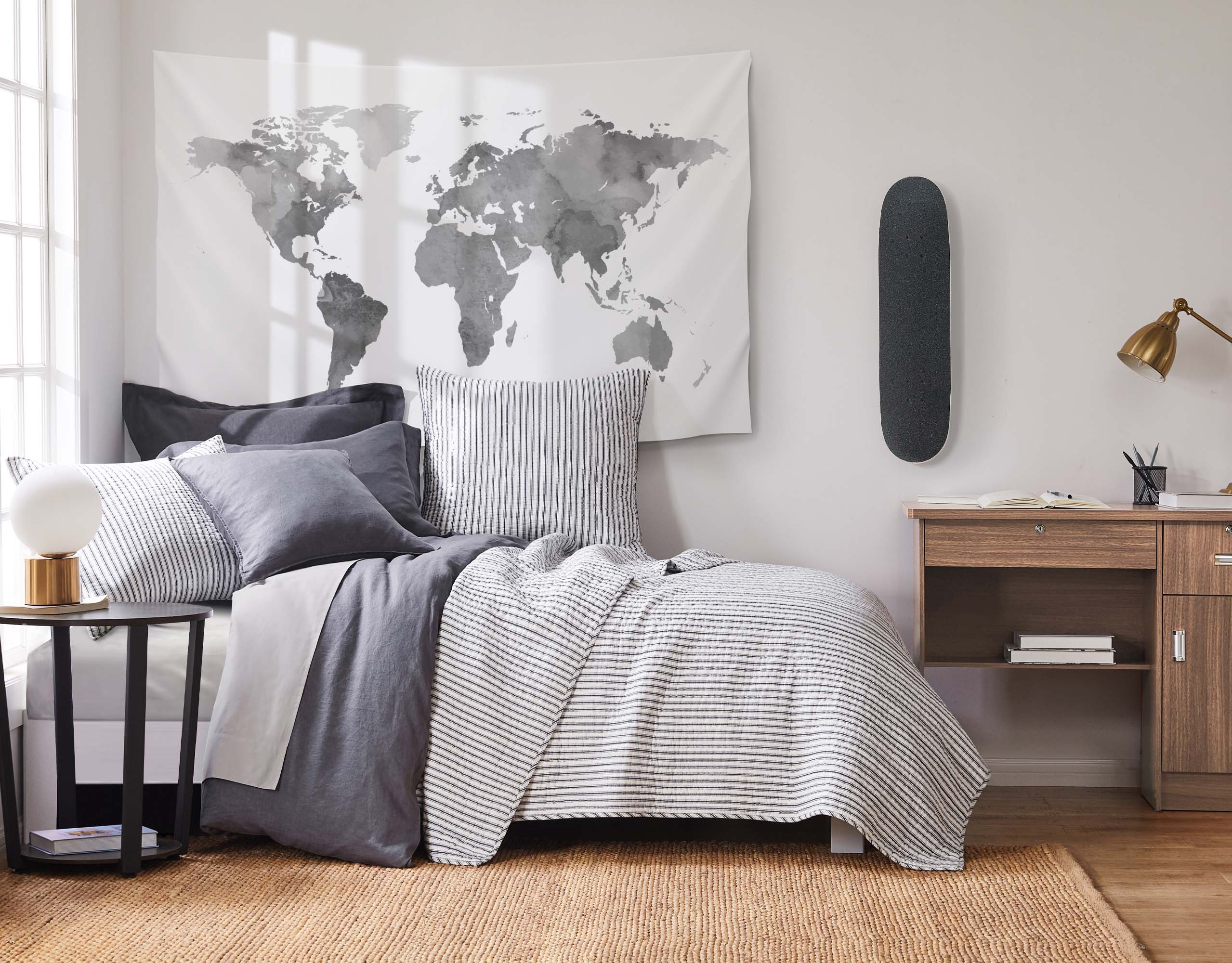 Children's Bedding
Kids Quilt – Great Choices!
Are you looking to deck out your little one's bedroom? A quilt for kids can be a great choice - they look amazing and feel warm and cozy. Whether made from 100% cotton, microfiber or some combination, they are durable and easy to care for. Kids quilts come in many designs, so there is sure to be one that will fit both the color scheme of the room and your kid's personality. Dress the room up even more with some on theme decorative pillows.
Best of all, quilts are a classic comfort item that can even become an heirloom cherished by your family for years to come.
BEDDING SHOWN: TOBAGO STRIPE QUILT OVER CHARCOAL LINEN DUVET COVER
Frequently asked questions