FREE SHIPPING ON PURCHASES OVER $50
Baby Boy Crib Bedding
SOFT NURSERY BEDDING SETS FOR BOYS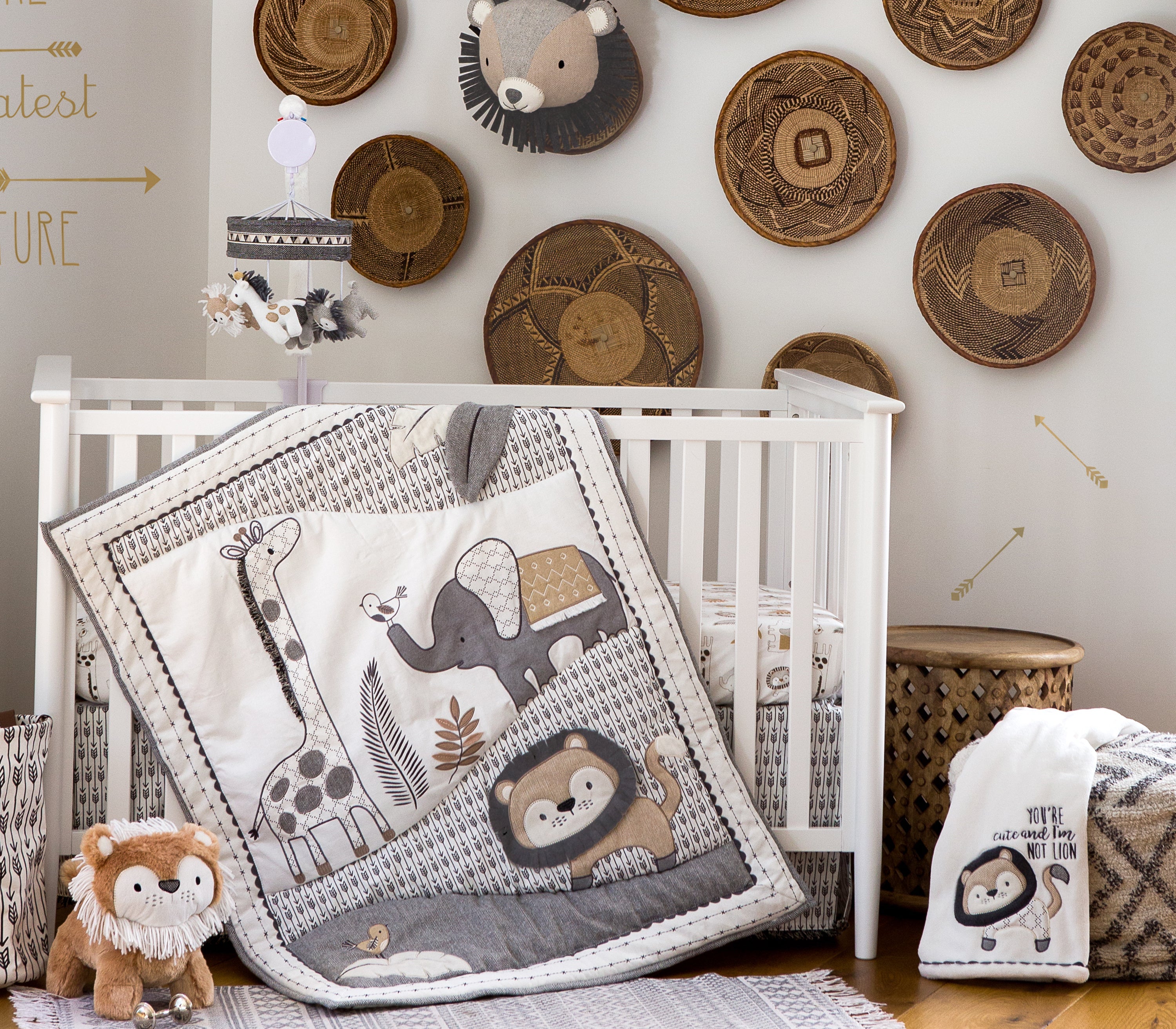 BABY BOY CRIB BEDDING
CUTE AND PLAYFUL DESIGNS
Creating a cute and playful nursery for your newborn baby boy can seem daunting. There are so many choices out there, and how do you choose? At Levtex Baby we think your nursery should be anchored around your crib bedding set and the way to start making your choice is to settle on a theme.
Animal themes are really popular at the moment. Whether they are jungle safari or woodland, there are many options. Given those options, think about which colors resonate most with you. The browns, greens and naturals of the jungle safari crib bedding sets or the lighter neutral tones of woodland? Either way, opt for a crib bedding set that features appliquéd and embroidered animals - something that will make your nursery really stand out. 
Sports themes can also be fun, especially for the sports-enthusiastic family. Again, once you have set your theme, think about color. While it is easy to get caught up on the traditional navy, there are many other color choices out there.
Transportation is another theme that works well for baby boys. Look for sets that feature trucks or cars for a fun way to start planning your nursery. Like so many themes, part of the fun will be picking little accessories to place in the room to highlight your theme -- like some vintage toy trucks or cars.
And for those who really love the ocean, a seaside theme can be the perfect starting point for your nursery. The tranquil blues and greens really lend themselves to creating a soothing haven for your little one.
If you don't want to be tied to a theme and want something a little more versatile, think about starting with color and texture. Creating a simpler base layer in your nursery will give you the flexibility to add decorative items that could express a theme and allow to change it up as you get to know your baby better and as he becomes a little boy.
Whichever way you decide to go, have fun as you plan and make the choices that will help create the first memories for your baby boy.