ENJOY 10% OFF YOUR FIRST PURCHASE - Discount code SAVE10 at checkout
FREE SHIPPING ON PURCHASES OVER $50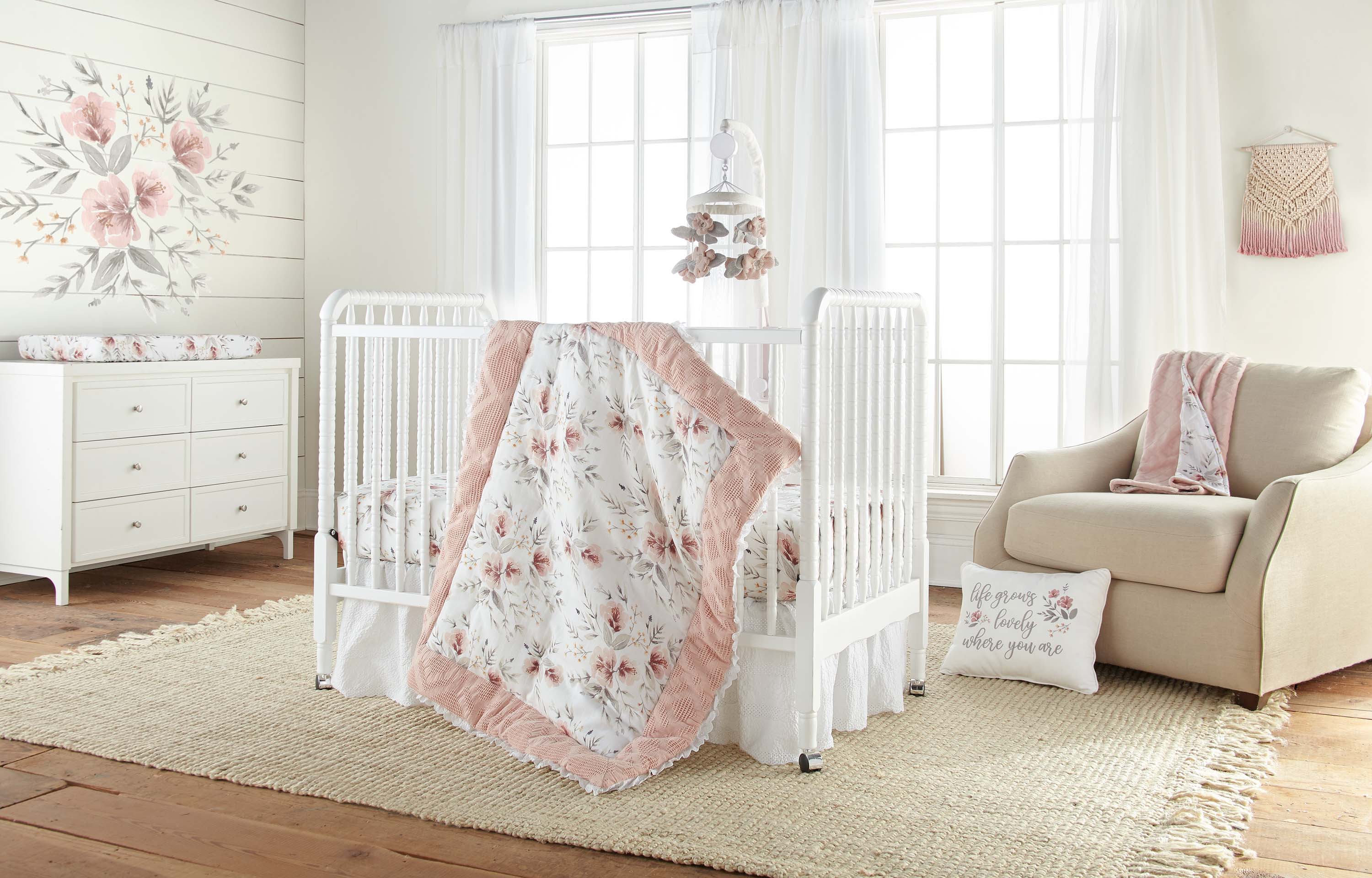 FLORAL ACCENT PILLOWS
DRESSING UP YOUR NURSERY
Floral accent pillows can be the perfect addition to your nursery, offering just the right touch of aesthetic appeal. The right pillow can elevate the visual appeal of your baby's room, adding a pop of color, pattern and texture to create a cohesive and inviting look in the nursery.
The delicate beauty of floral designs brings a touch of nature indoors, infusing the space with charm and elegance. When choosing floral accent pillows, consider the size, shape, and color that will best complement your decor items. Select colors that harmonize with your bedding set and the overall color palette of the nursery.
Remember, decorative pillows in a nursery are just decorative, they are not for the crib but are perfect on a rocking chair or a nursery glider, offering a little support when feeding or holding your baby.
Don't be afraid to mix and match floral accent pillows with other patterns and textures. Consider incorporating solid-colored pillows or pillows with complementary designs to create an interesting and dynamic look. Play with different sizes and shapes to add visual interest to your nursery decor.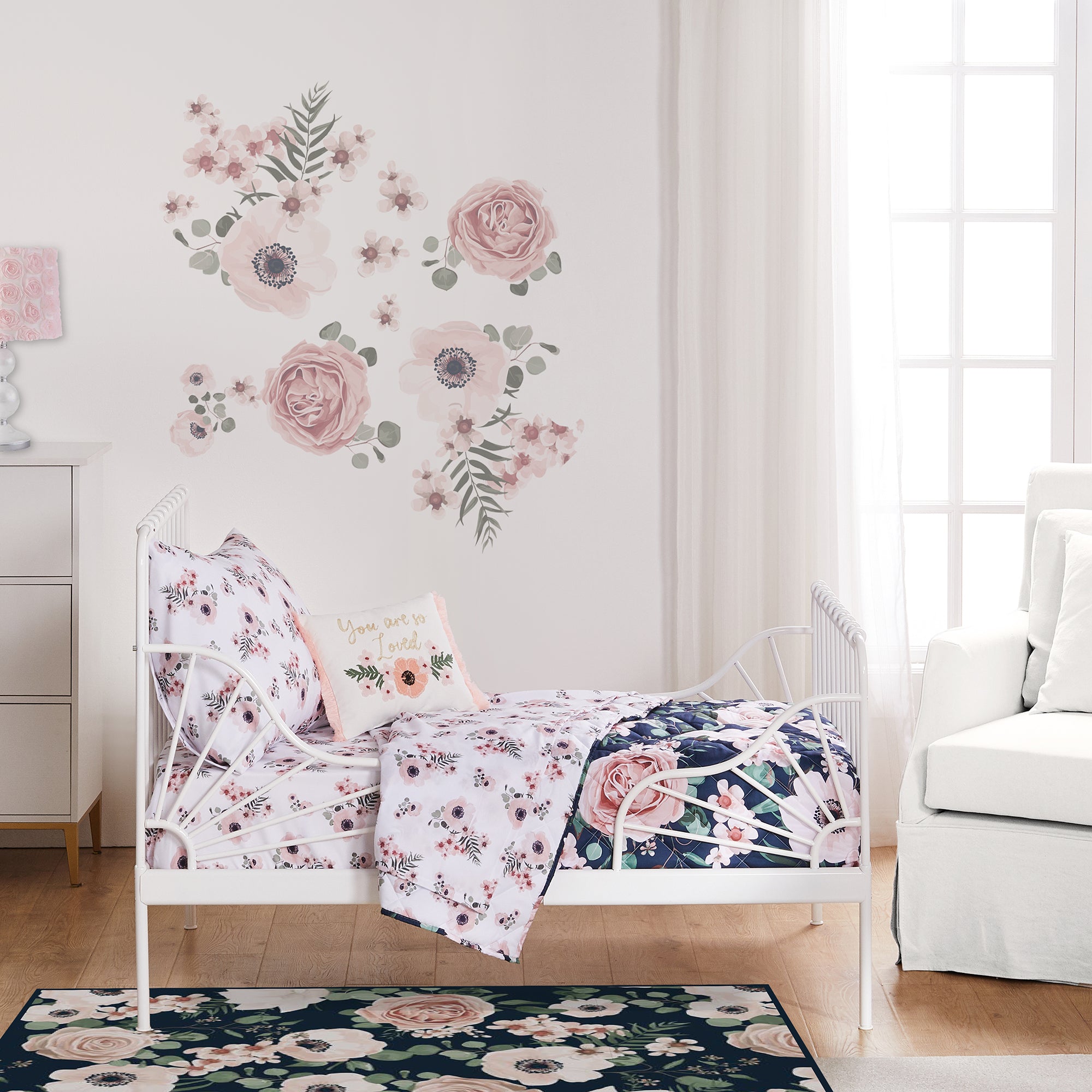 VERSATILE FLORAL
DECOR THAT GROWS WITH YOUR BABY
Choosing a floral theme can be timeless and versatile. It can be used from infancy through childhood. Just changing out the size of your bedding or updating a few pieces keeps your room fresh as your child grows.