FREE SHIPPING ON PURCHASES OVER $50
Holiday Decorative Pillows
DECORATIVE PILLOWS FOR A BRIGHT HOLIDAY SEASON ACCENT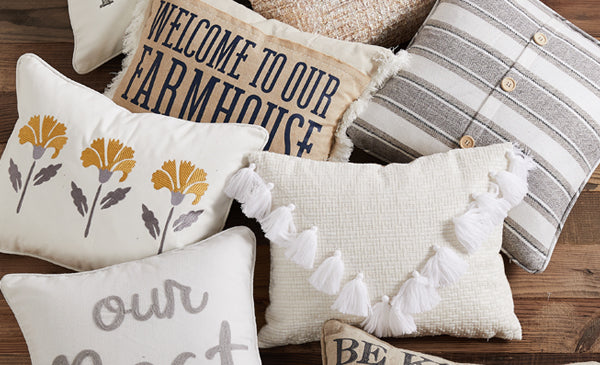 Decorative Pillows
Use Decorative Pillows to Elevate Your Home Decor
Finding the right throw pillow might seem like an afterthought when decorating your home but there are few things that make as much impact on your design, especially for the price. Here are some tips on what to think about when picking your decorative pillows:
Pick a color to ground your room – this might already be obvious from your bedding or the color of your couch or the walls, but even if everything is neutral pick a color that you will be happy highlighting in the room, then pick pillows that go with that central theme.
Vary shape and size – decorative pillows come in all shapes and sizes, picking a variety will help with giving you look a decorator layered look.
Experiment with texture and print – pick pillows that have different fabrics and textures and play with pairing different prints, do not be hemmed in by feeling like every pillow has to be the same.
Symmetry Can Be Helpful – sometimes having two sides of the bed or the couch look identical will be helpful in putting together your look but don't be too tied to symmetry, there is beauty in the eclectic.
frequently asked questions