FREE SHIPPING ON PURCHASES OVER $50
Jungle Safari Nursery Decor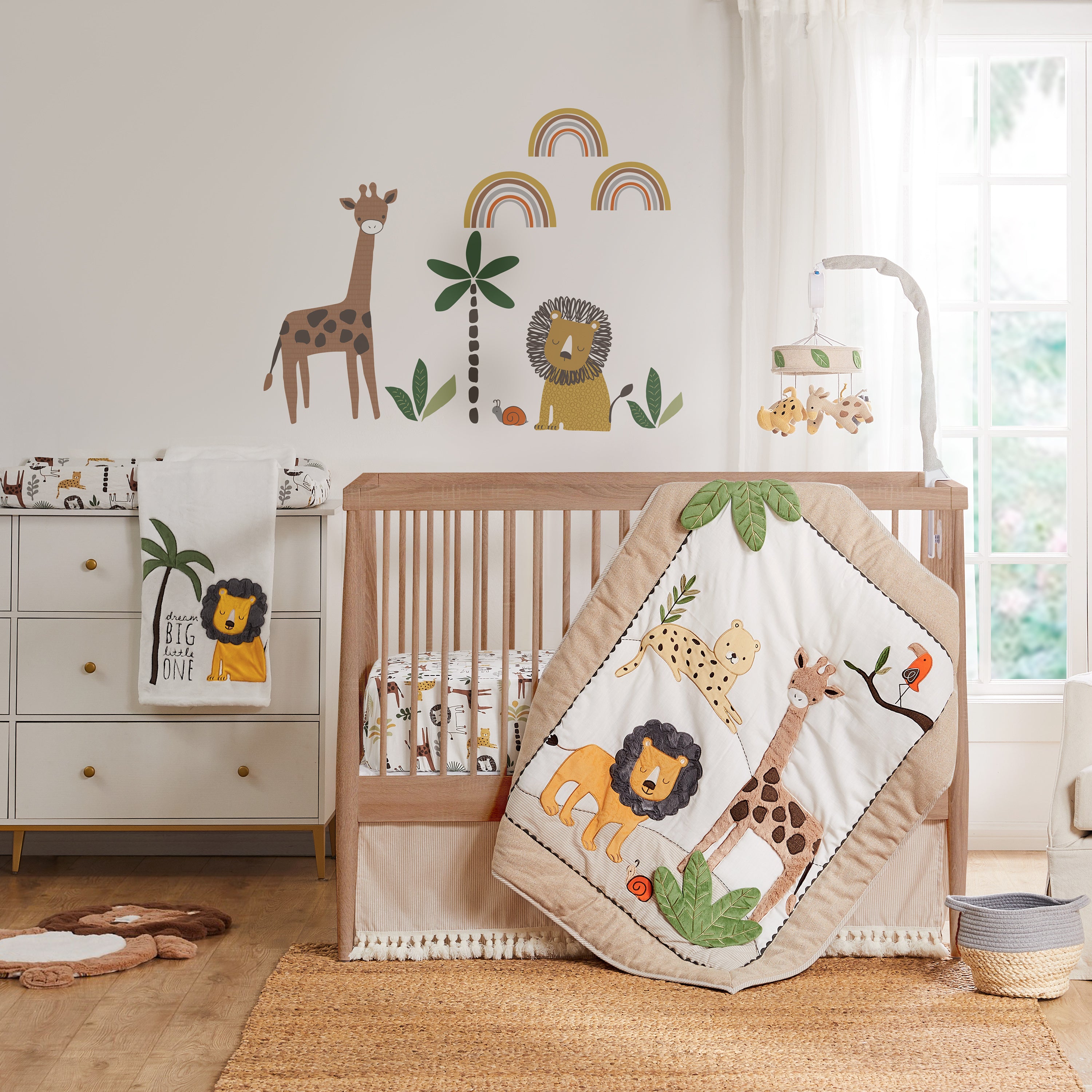 ANIMAL INSPIRED DECOR
how to create a jungle safari nursery
Bring the excitement of a jungle safari into your nursery with animal-inspired decor.
We always like to start with you bedding. Choose a crib bedding set that features animals and animal prints. From adorable lions to gentle elephants, these bedding sets can anchor the design of your nursery.
Wall decals can be transformative. That is why at Levtex Baby we try and include them in all of our bedding sets. Add some additional wall interest with some artwork. Filling your baby's room with soft and cuddly plush lions, zebras, monkeys and elephants will add interest and texture and are fun with baby to play with. Hang a jungle-themed mobile above the crib, featuring colorful rotating animals. Not just pretty to look at, that are engaging and stimulating for your baby.
Finally, think about a crib in natural wood tones and a bamboo rocker to enhance the natural vibe of your jungle safari nursery. We love the texture and depth of natural materials to play off the sweet animals.