Total Makeover - Refreshing Your Kids Bedroom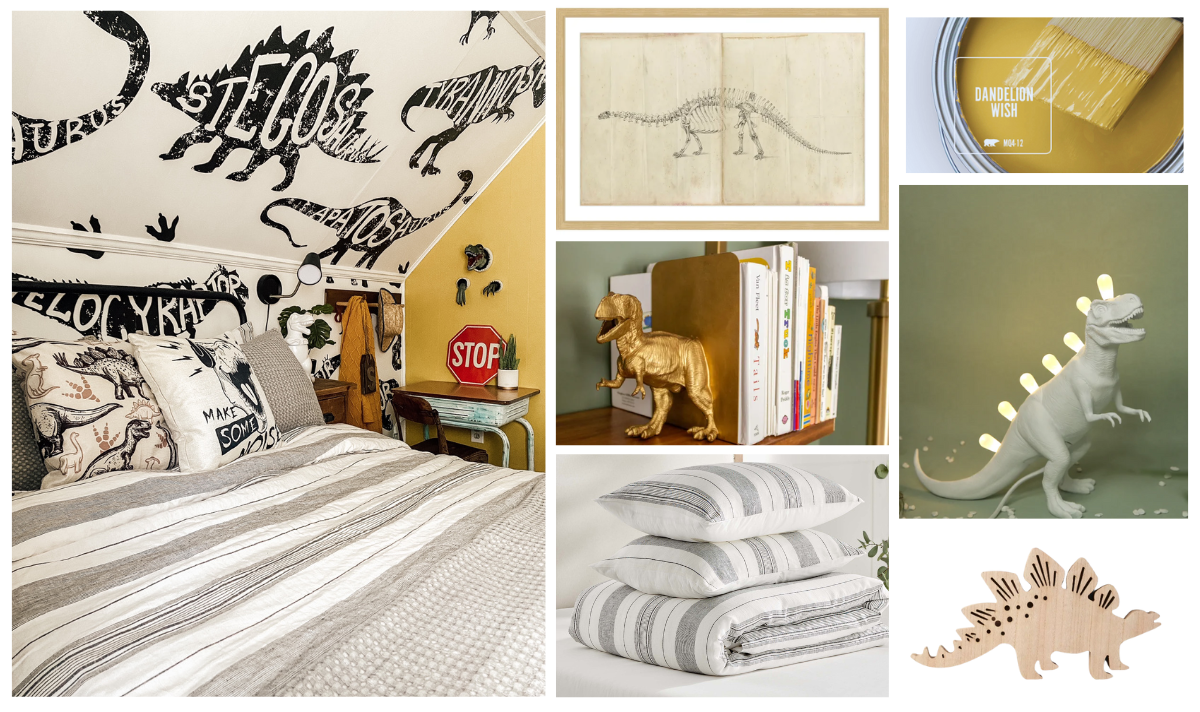 "Children's rooms can be both sophisticated and whimsical to stand the test of time and grow with them." - Dane Austin, Designer
Every now and then I am blown away by how innovative and talented people are. They are able to take things and reimagine them in exciting new ways, creating amazing spaces in the process. Last week I was scrolling through Instagram and was lucky enough to find an amazing post by @sawyersvintagehaven.  If you don't follow her, you really should.  We were so amazed by what we saw that we immediately reached out to to Stacy to learn more about how she transformed her little boy's room.  
Starting With the Bedding
Stacy started with 2 of my favorite Levtex Home pieces: the Monroe Linen Duvet Set and the Mills Waffle Grey Quilt Set.  Both are incredibly beautiful, the Monroe linen duvet is a simple charcoal grey stripe and the Mills Waffle a soft and cozy waffle.  Each of those pieces is incredibly versatile and also sit really well together.  When you see them on our website, they don't necessarily scream "put me in your little boy's bedroom" but when you see what Stacy did with these collections, its hard to imagine them anywhere else.
Coming Up With The Main Idea
Stacy's son loves dinosaurs, so coming up with the theme for his bedroom was not difficult.  But, like lots of moms out there, Stacy was not interested in investing in bedding that was so themed that she would not be able to use it again if her son's interests changed.  So, she picked bedding that was classic and versatile.
"Kids are the opposite of refined – as they should be! And I don't want them to dislike something in a year as they grow. I think it's ok to think about longevity and not dive too deep into colors, themes, or characters they may not love in a few years." - Emily Henderson, Design Influencer
After a little digging, she found the perfect idea to unify the room and the bedding -- the gorgeous, fun, modern charcoal black and white Dino Rush Wallpaper from wallblush.com!  It is a great scale and sets the tone for the bedroom immediately.
Pulling It All Together
Once the bedding and the walls were set, Stacy set about really putting the finishing touches to the bedroom.  And, like so much else in life, the magic is in the details.  An Amazon search yielded some amazing decorative pillows to add to the bed.  Stacy is an avid thrifter and DIYer and was able to pull together a collection of Dino accessories to add to the bookshelf, the wall and next to her son's bed.  
Keeping everything charcoal and white in a kid's room can be a little harsh.  So, we love how Stacy chose to break up the room with a pop of color behind the desk. She chose the perfect shade of yellow - Dandelion Wish from Behr Paint.  Painted behind the desk, its the perfect accent wall and adds just the right touch of happiness to the room.
We hope you love what Stacy did as much as we do.  If you do, go give her post a like and comment, we know she would love to hear from you.  
FAQ
Q: How can parents ensure their child's bedding remains versatile even as their interests change?
A: To maintain versatility in children's bedding, opt for classic and timeless designs that aren't overly themed. This way, the bedding can continue to be used as their preferences evolve.
Q: What's a practical way to add a pop of color to a child's room without making it too harsh or themed?
A:To introduce color without overwhelming the room, consider painting an accent wall in a vibrant but complementary shade. This approach can break up a monochromatic color scheme and infuse a sense of cheerfulness into the space.

Q: Where can one find inspiration for decorating a child's room and adding the perfect finishing touches?
A: Sources like Amazon, thrift stores, and DIY projects can provide inspiration and unique decorative elements to enhance a child's room. Be creative and resourceful when searching for accessories and decor to create a personalized and inviting space.
Written by Michael Levin
References
"How I'm Designing Our Kid's Rooms Differently This Time (Things Have Changed…) on Style By Emily Henderson: https://stylebyemilyhenderson.com/blog/designing-rooms-with-kids
"8 Chic Kids Room Ideas From AD PRO Directory Designers" on AD: https://www.architecturaldigest.com/story/8-chic-kids-room-ideas-from-ad-pro-directory-designers