FREE SHIPPING ON PURCHASES OVER $50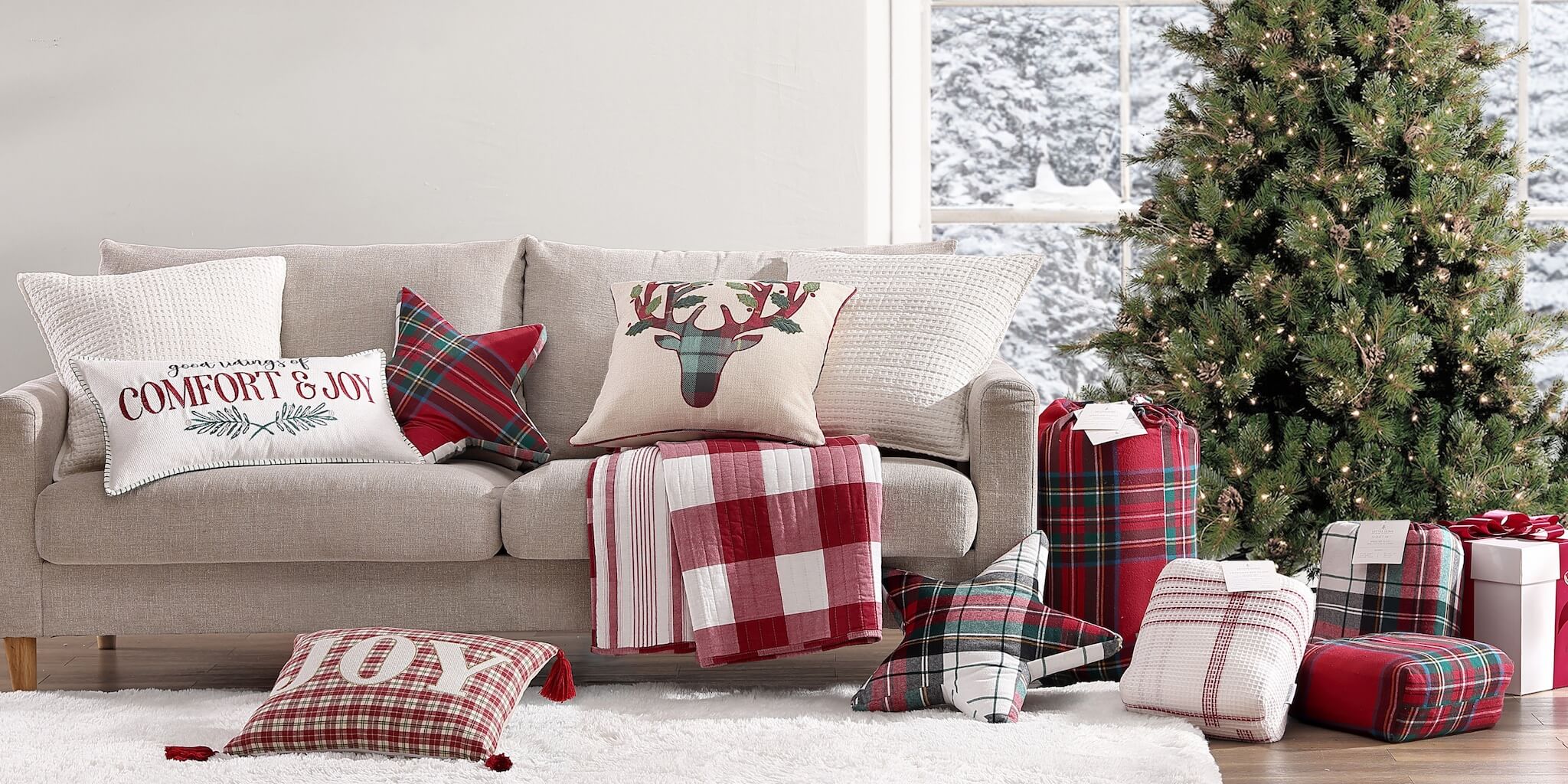 IT'S BEGINNING TO LOOK A LOT LIKE CHRISTMAS...
START HOLIDAY SHOPPING AND GET INTO THE HOLIDAY SPIRIT!
NEW ARRIVALS
DISCOVER THE LATEST HOLIDAY BEDDING & DECOR ADDITIONS
HOLIDAY BEST SELLERS
UNWRAP THE SEASON'S TOP BEDDING PICKS

"I'm so excited for Christmas to come for me to use my beautiful quilt. I'll put it on the plaid side for November then switch it over for December. It looks so good on my bed."
- Missy H.

"The designs and colors are perfect to bring a little holiday cheer into the bedroom. My wife loves the red and white classic imaging, the design is not only beautiful, but fun to look at. Great job with this holiday quilt set!"
- Rob T.

"This White Pine sheet set is so pretty and feels so soft. I am an outdoorsy person so climbing in between these sheets with trees will bring the outside in and give me the feel of nature all around me, and festive at the same time. "
- Marie R.
WHO WE ARE
A NOTE FROM THE FOUNDERS
We are a brother and sister team that are inspired by our travels, vintage fabrics and artisans from around the world. Our mission is to make great design accessible by creating products that embody the spirit of California's laid-back, adventurous lifestyle.